On-The-Road Seminar held March 6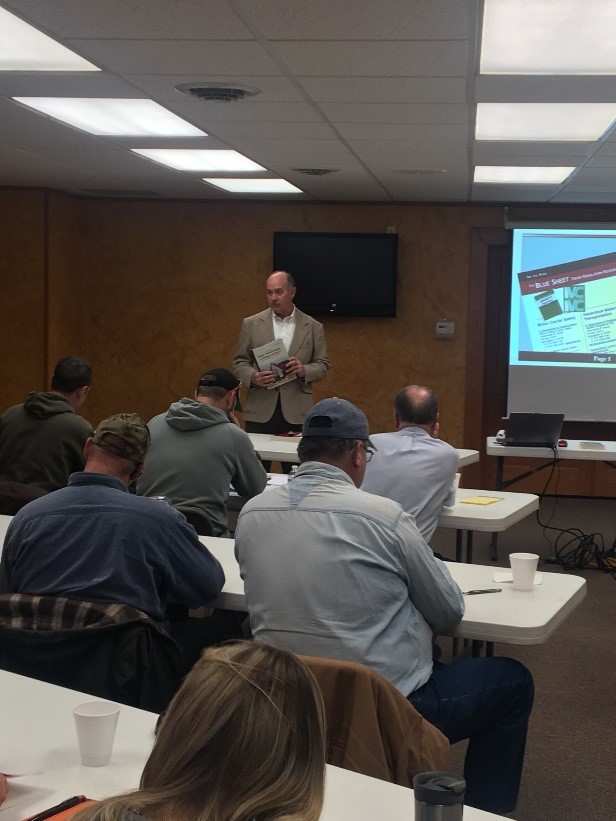 Pictured: Kevin Rund, Senior Director of Transportation for Illinois Farm Bureau, discusses motor vehicle rules for Illinois farmers.
Approximately 20 persons attended the two-hour On-The-Road Seminar presented by Illinois Farm Bureau and hosted by Marshall-Putnam Farm Bureau. This seminar focused on trucking laws – old and new – specifically for farmers.
Presenting the seminar was Kevin Rund who specializes in farm transportation issues for the Illinois Farm Bureau. He introduced new rules, discussed the old rules that still apply and exemptions that are available.
Trucking laws have been reshaped in recent years with more changes yet to come. Rules recently affected include: farmer exemptions, Harvest Season permit, Electronic Logging Devices (ELDs), waivers for insulin-related diabetic drivers, a new class "C" license plate, Covered Farm Vehicle options for small trucks, and the UCR payment schedule and fees for 2019.