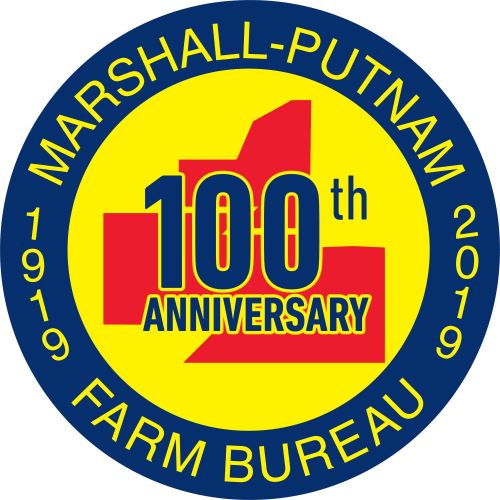 Marshall-Putnam Farm Bureau Hours:
Monday-Friday 8:00 am - 4:30 pm. Closed Noon - 1:00 pm for lunch.
Welcome to the Marshall-Putnam Farm Bureau® website!
We hope that you will find our website helpful, and if we can assist in any way,
please contact us at the office. We are glad you stopped by today!
Marshall-Putnam Farm Bureau
509 Front Street, Suite 1, Henry, IL 61537
mpfb@mchsi.com
Phone: 309-364-2501 Fax: 309-364-3658
Marshall-Putnam Farm Bureau News
Teacher Grants available through M-P Farm Bureau Foundation
Marshall-Putnam Farm Bureau Foundation will award three $150 grants to teachers in Marshall and Putnam counties to help them implement an Ag in the Classroom program into their lesson plans for the 2022-2023 academic year. Applications are due by November 4, 2022. For an application, click here.
College Day planned for area students on November 10th
Area students are invited to attend College Open House Day for Agriculture on Thursday, November 10, at Birkey's Farm Store in Henry. Read more.
Lacon Bridge Repairs
The Illinois Department of Transportation is presently in the design phase for a major bridge rehabilitation project along Illinois Route 17 over the Illinois River. The proposed project will include steel repair, bearing rehabilitation, joint replacement, painting, bridge deck overlay and other miscellaneous work. Construction during the 2023 calendar year will require the closure of Illinois Route 17 from approximately Saturday, April 1, 2023, to Friday, November 3, 2023 subject to funding and construction material availability. The closure will only impact the Illinois River Bridge. Access to the Lacon Marina will remain open. Illinois Route 17 through traffic over the Illinois River will be detoured. See detour map.
M-P Master Showmanship Awarded to Ryan Carlson
Congratulations to Ryan Carlson, this year's Marshall-Putnam Master Showman. Ryan is the son of Rita and Gary Carlson of Henry. The runner-up was Kayden Eilts, son of Jamie and Brenda Eilts of Toluca.
The Master Showmanship Contest was held on July 20 at the Marshall-Putnam 4-H Show and is sponsored by the Marshall-Putnam Farm Bureau and University of Illinois Extension. It tests individuals' skills and knowledge of showing beef, swine and sheep. Contestants were judged on their visual showmanship skills and were also asked questions about each of the species.
Colton Blunier awarded MPFB scholarships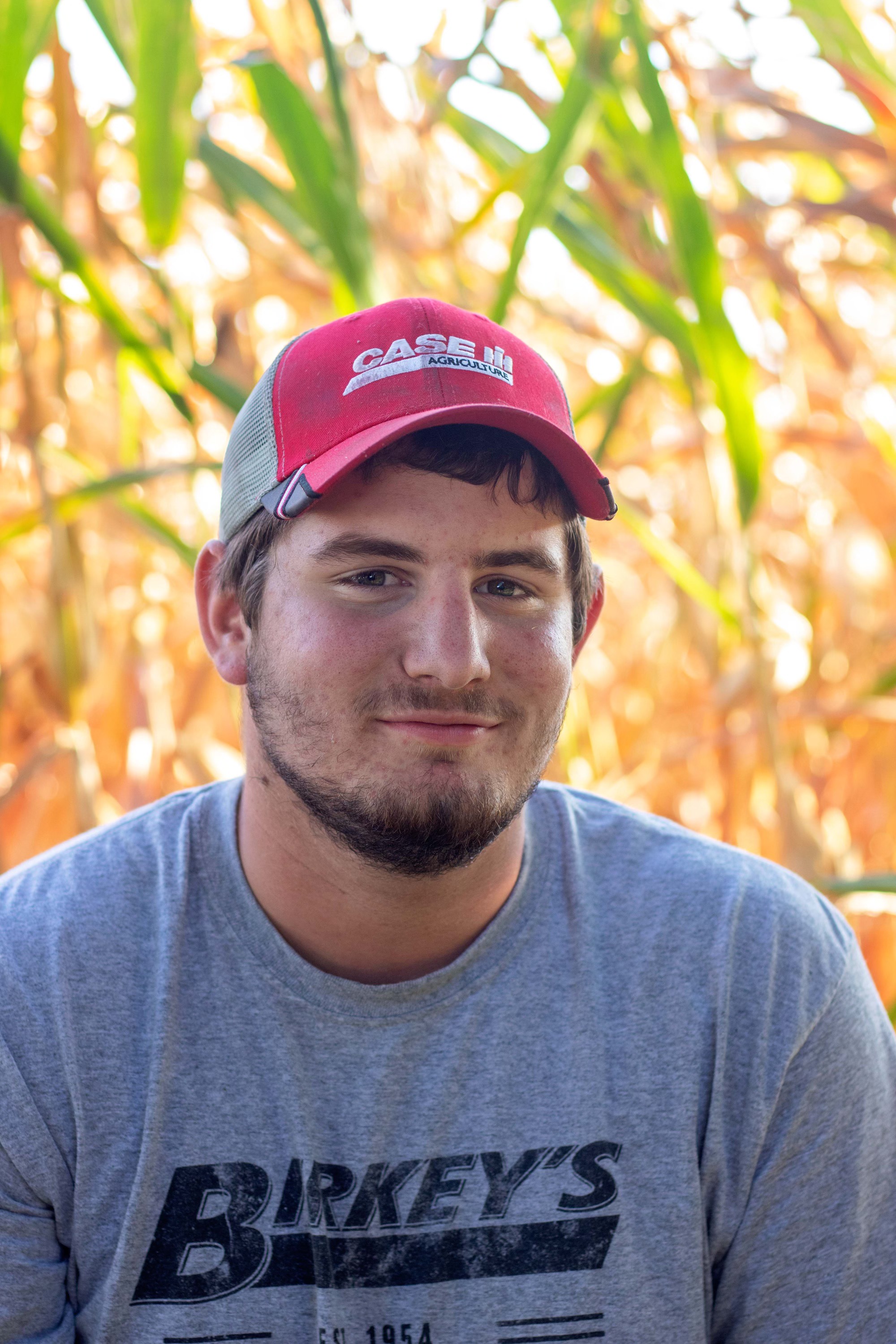 Colton Blunier of Speer, has been awarded both the Marshall-Putnam Farm Bureau Scholarship and the MPFB Young Leaders Crops for College Scholarship. Colton will be attending Illinois Central College this fall, studying within the Diesel-Powered Equipment Technology Program. This is a two-year program and Colton looks forward to a career as a diesel mechanic. Colton is the son of Darin and Keri Blunier. Congratulations and continued success in your future endeavors, Colton!
Save on CAT equipment with Farm Bureau membership
Eligible Illinois Farm Bureau members can save up to $5,000 on the purchase or lease of eligible CAT equipment. Read more.
Farm Family Resource Initiative offers new helpline
A new helpline (1-833-FARM-SOS) will connect farmers to health professionals and services through the Farm Family Resource Initiative. Read more.
Henry Bridge (IL 18) Project
As many of you know, the Henry Bridge that crosses the Illinois River is set to be replaced. The second public meeting for the IL 18 River Bridge Project was held on June 29 in Henry. Information from the event is available on the website at https://il18riverbridgeproject.com/public-meetings-hearing.
For the most up to date information, please visit www.IL18RiverBridgeProject.com
Broadband Installation Projects
Broadband service is a necessity for today's modern farmer. However, if broadband equipment and fiber optic lines are being installed in the area, landowners need to understand their rights. Read more.
Flood Debasement Information
Since the enactment of the farmland assessment law, farmers have had the opportunity to receive a reduced per-acre assessed value on flooded cropland. This was a topic that was discussed at great length a few years ago, but we have had some questions about it in 2021 and we thought it would be good to address it again. Continue reading.
Entry Level Driver Training for Trucking
Beginning Feb. 7, 2022, a driver must complete ELDT before applying for or upgrading to a Class A or B CDL or seeking an endorsement for hazardous materials (H), passengers (P), or school buses (S). ELDT regulations are not retroactive and do not apply to individuals with a valid CDL or who obtain an S, P or H endorsement before Feb. 7, 2022. Read more.
Nutrient Stewardship Field Day a Success
To read the article and view the video, view video
Level 1 Commercial Motor Vehicle Inspection
To view a walk-around video of the Illinois State Police vehicle inspection, click here.
Plat book price reduced to $25
The cost of the anniversary edition 2019 plat books for Marshall and Putnam counties has been reduced to $25. This special edition plat book features historical maps from 1911. Books can be purchased at the Marshall-Putnam Farm Bureau office, the Marshall and Putnam county courthouses, and the Soil and Water Conservation District office in Henry, Illinois.
2022 UCR registration now open
Registration for the 2021 UCR Registration year opened on October 1, 2021. Fees remained the same as they were for 2021 and can be found at plan.ucr.gov. Note: Registration for the 2020 registration year (except for state audit purposes) ended on September 20, 2021, at 5:00 p.m. EDT.
Illinois Waterway consolidated lock closures
The U.S. Army Corps of Engineers has provided information on the river closures. Read more.